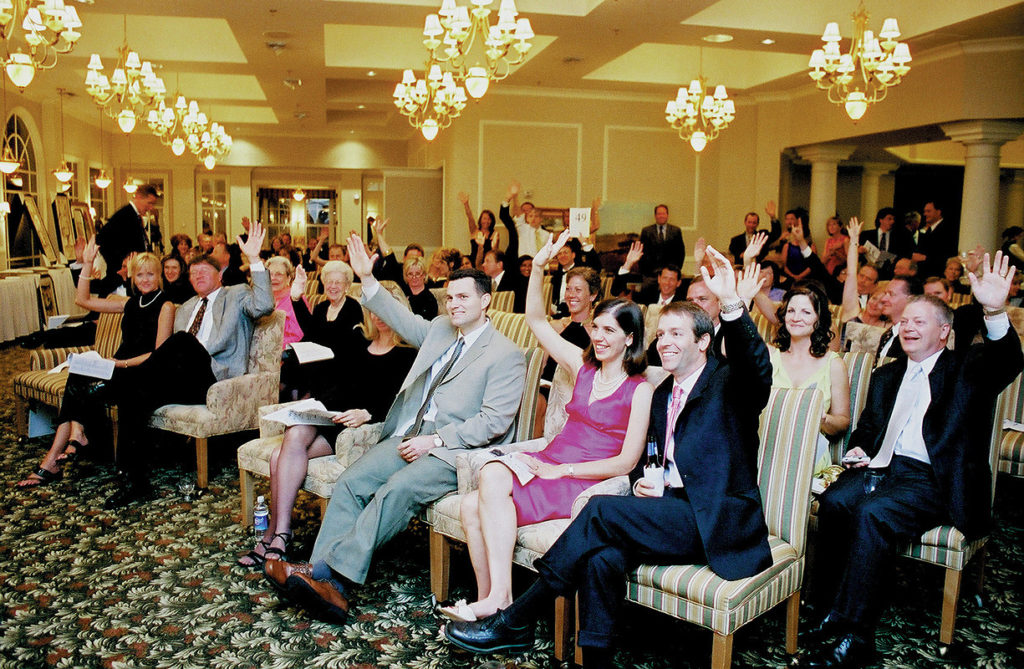 Going once… going twice.. SOLD! Join us for our last fundraiser for our 2016-2017 season! Art with Heart is a fun, live art auction with a cause. This year we are raising money not only for HGJWC (which goes towards things like scholarships and community projects) but also for CASA of Will County and GiGi's playhouse.
An exciting variety of custom framed art will be on display and available at this live auction. Included will be works by: Boulonger, Neiman, Chagall, Disney, Dali and many more! There is something for every taste and price point. There will also be a selection of framed Music & Sports Memorabilia.
Our event auctioneer, Bob Romeo will teach you everything you need to know in order to participate in the auction– whether you are a new bidder or a seasoned one!
The event will be Friday, May 12 at Embers Taphouse in Lockport, Illinois. Doors will open at 6:30PM and bidding will start promptly at 7:30PM. Pre-purchased admission to this event is $15 or you can purchase two tickets for $25. Admission will include auction catalog, bidding number, hors d'oeuvres and a complimentary raffle ticket towards a coveted work of art (stay tuned to see what it will be!)
This fundraiser is the perfect Date Night, a fun Girls Night Out or an enjoyable Mother/Daughter event in advance of Mother's Day.
There will also be raffle baskets, split the pot opportunities and a cash bar on site.
Pre-purchase your tickets for this event via the Paypal link below. This will ensure we have your name on the list. There is a $1.00 service fee if you pay via this link. To arrange another form of payment, please email [email protected].
We can't wait to see you there!