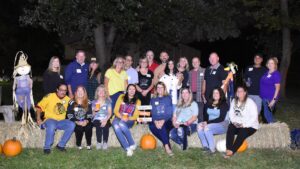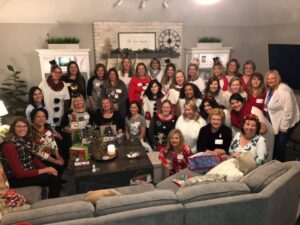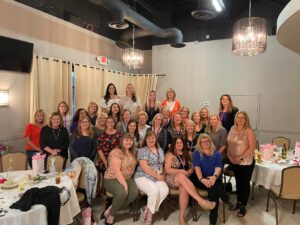 Our Story
HGJWC was founded in 2010 by Kathy Young and Rachel Chorley, who believed the women of our community had a lot to give. What began as 26 members has since grown to over 60 women and counting.
         Our Approach
HGJWC fulfills its vision of a brighter tomorrow by:
Donating funds and resources
Hands-on service, extending volunteer opportunities to the community, and recognizing volunteer excellence.
Fostering educational endeavors
Providing a strong network to promote socialization, friendship, personal growth, leadership, and caring.
Meet the Leaders
Our club is made possible by its leaders.
Meet the 2022-24 Executive Board
and
the Chairwomen who bring our ideas to life.
Megan Mitchell
Jenna Mitchell
Sue Steilen
Civic Engagement and Outreach Chairwoman
Sue Johnson
Health & Wellness Chairwoman
Nadia Formella
Arts & Culture Chairwoman
Gloria Kouba
Mary Harrison
Education & Libraries Chairwoman
Mary Harrison
Public Relations & Communication Chairwoman
Ann Morrow
Jody Martiniak
Past President/Club Advisor
Fran Perveiler
Colleen Nowak
Fundraising & Development Chairwoman
Lisa Pacetti
Support our many programs by donating today!
Every year, HGJWC and its various committees actively organize programs throughout the community as well as raise funds for local charities. Please consider sponsoring us to help us reach our goals by donating today!